About
 CDF Skin Care |  Champ de Fleurs
Healthy clear skin is the focus. 
Handcrafted skin care featuring high quality ingredients from around the world where a percentage of sales support children's education. The focus is to treat skin struggles in a natural way.  
 Handmade In Illinois, via The Caribbean. 
How do I treat my acne scars? 
I struggle with spots on my jawline and under my chin, help!
I would LOVE to have a facial product to really help me with my oily skin and dark spots.
I want to treat my acne in places other than the face.  Like the chest and back areas. 
I would love to even out my skin tone!
How to reduce/get rid of hyper pigmentation on darker tones safely
Not finding the right combination of products to restore my dry skin.
If something could keep my skin's moisture balanced that would be a gift from heaven.
I believe I have combination skin, oily forehead and dry cheeks with scarring. I've tried a lot of over the counter products with no success. I'm looking into natural products but not sure which to use.
I have combination skin due to having dry cheeks and oily t-zone. Finding a moisturizer that doesn't clog my pores yet is good for my dryness.
I know my skin problems have a lot to do with my eating, but I don't know where to start other than looking at what people are posting on Instagram and Facebook 
These are questions and concerns I've had for many years with my own skin.  Yet, somewhere deep inside I have a feeling that you've also had the same questions and concerns. Let's be honest here, these were sent to me by women wanting their skin to look radiant, more clear, healthy, hydrated, even and so on.   
I understand the frustration: not being able to feel your confident self because of acne breakouts in all the wrong places.  Having to cover up with concealers and foundations to even out your skin tone  - which creates a breeding ground for bacteria and congestion. Flaky skin because you've used the wrong product, or it's that time of the month, or winter's harshness.  
For me, I was teased, bullied and treated by people other than a doctor: telling me that I needed to drink this or apply that to look beautiful.  That created another complex: low self-esteem.  Now, I'm not saying this is your case, but what I do know is:  breakouts, oiliness, spots and dry skin do not go well with a summer dress, the hot sun or a hot date.  
Today, I no longer struggle with these issues, except for occasional hormonal breakout (life right?)
Years of self study have allowed me to formulate high quality, natural and organic products.  Each product is tested by myself as well as a select group of clients who struggle with the same skin challenges.  My own analysis paired with their honest feedback allows me to provide you with only high quality ingredients for your skin.   I've also counseled women who were concerned about eating healthy which resulted in improved skin.  
So here at CDF Skin Care you will receive food tips to balance your digestive system. 
And when you purchase from me:
You will receive products that contain natural, organic, and/or wildcrafted, high-quality ingredients - so you can rest assure that the blemish, oily areas, dryness and/or acne are treated without synthetics or chemicals every time.  
Join me on this healthy skin journey, right Here.  With your feedback (testimonials/emails) I can design natural products for your skin - you deserve that. 
p.s. Champ de Fleurs (CDF) translates into Field of Flowers - a beautiful town in the Caribbean, where I was born and raised.
A Few Kind Words...
``The scrub does wonders for dead, dry skin without over working it. Very gentle but smooth.`` - Anastasia Ramsarran
``My skin was better hydrated, less cracked and less ashy, & a reduction in eczema inflammation.`` - Ashley Minor
``I can't get over how much softer and hydrated my skin feel – not to mention there are less dry patches on my legs.`` - Karen Rice
``Everything from the packaging, personalized note, and your emails show how much you love your product and your consumer.`` - Angelyne Davis
"This soap (Aloes Nourish Me Bar) has always been on of my favorites. The smell and quality are just amazing. Using this soap leaves my skin soft, supple, and moisturized. It lathers up nice in the shower and for a fairly decent time using the bamboo soap holder dish I purchased a while back. I highly recommend body products from Ms. Ginger-vee as they are made with great skill, love, and patience. Well worth every penny!" - Shameka Terrell
Detox + Exfoliate Clarifying Set - The packaging is so pretty and informative.  Not only are the products natural ( the best approach to Acne Prone Skin) But she's so helpful in finding what you need - it takes the uneasiness we feel when shopping online for skin care.  Thank you -

Jai 
 This has been my full skin care regimen for like 2-3 months now (
The Balancing Cleanser
+
The Summer Mint
+
Charcoal Mask
+
The Cacao Brightening Scrub
).  I see dramatic difference in my skin.  My skin feels balanced (never dry and never oily). I don't breakout during that time of the month.  I no longer have a cluster of blackheads on my jaw line, hairline or chin.  I get a maximum of 3 zits (yes I said zits, not mount Everest's like I'm used to) a month -
Elizabette
This is something different from the ones I use at the store. I did notice some tingling when I used it ( The Balancing Cleanser ) . You said this is normal as my skin gets used to the AHA.  
After a few minutes it disappeared. I mean my face feels so much clearer. it's like I used a scrub on my face and my acne has improved. This is my new love. My skin didn't feel tight or dry after using it which is good for my combination skin. Thank you

- Tracey
I've used this mask ( The Charcoal Corrector ) once a week since I received it. I have to say that I really love it. A little will go a long way, the consistency is great, and it spreads well. Other clay masks usually give my face an unbearable itch as it dries but not this mask. After rinsing it off I have noticed a change in my skin and I don't have any trouble with being extra oily later on. If you're wondering whether or not you should try this mask ... do yourself a favor and just buy it. You will not be let down! - Shameka Terrell
​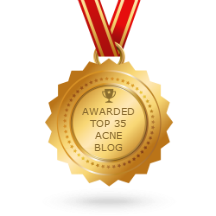 Contact me